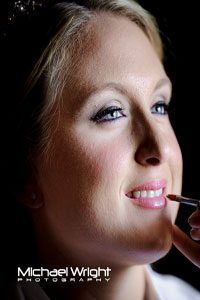 Although many brides skip their breakfast before walking down the aisle, the truth is that this is a really important meal – especially today, when you will go through so many emotions and stress.
What are the best breakfast ideas to provide your body with the nutrients it needs to go through this huge event in your life? We have gathered some of them right below – so read on and find out more.
A delicious smoothie. You are very nervous and you can't be bothered with actual food on the morning of your wedding – we get it. Still, that doesn't mean you shouldn't pack your breakfast with vitamins and nutrients! For brides that are literally too nervous to even chew, a smoothie is a truly great idea. We're suggesting one based on berries, baby spinach, almond milk and a creamy banana or avocado. It will taste amazing and it will definitely energize you for the day to come!

Hard-boiled eggs. Are you more of an old-school breakfast lover? That's OK, there are plenty of fast, nutritious and delicious options for you too. For instance, you could pair a couple of hard-boiled eggs with a slice of toast. It doesn't take much to do this, but it will provide you with a lot of tasty proteins that will keep you full throughout the ceremony.

Pancakes infused with olive oil. Looking for a healthier alternative to the most popular breakfast food of all time? Get some vegan pancakes to energize you! Replace eggs with baking powder, milk with water, sugar with maple syrup and the frying butter with just a bit of olive oil. Not only will these taste amazing, but the carbs will energize you and the olive oil will provide you with healthy fats to make you truly shine!
Haven't hired a hairstylist and makeup artist for your Big Day yet? You should come and see what Ultimate Bridal Beauty has to offer – contact us today and book our services to make yourself feel like the most stunning bride in the world!