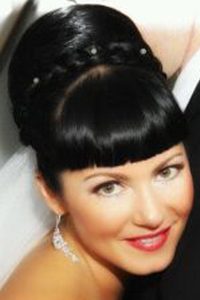 Whether you choose to show off tanned skin on your Big Day or not, that's completely up to you. In the end, your entire body will look fantastic regardless of the color and shade of your skin – but if you really want to look like you just flew in from the Bahamas, you need to know some basic rules of fake tanning. Read on and find out more about this!
Know when to apply the fake tan. Most professionals suggest that brides should apply their fake tan about two days before the wedding date itself. This will allow the tan to "stick" to the skin without creating a disaster on the wedding gown – but it will also look fresh enough to make you feel all glow-y and gorgeous.

It's not just the tan itself – the secret lies in preparation. If you want your fake bronze to be uniformly distributed on your skin, you need to exfoliate – and not just once or twice, but for the entire week following up to the day you apply the tan. Also, keep in mind that your skin should be perfectly moisturized as well – it shouldn't be too dry, but it shouldn't be too moisturized either because that will cause the tan to "slip" off your skin.

Last, but not least, decide on whether you want to get a professional spray tan or to DIY. Obviously, the latter version tends to be more money-savvy – and it's a really good one if you invest in quality tanner and have plenty of experience in doing this. At the same time, the spray tan will be more likely to turn out a success (and it won't be much of a hassle for you either).
Now that you know how to get the perfect tan before the wedding, be sure to book your makeup artist and hairstylist too! Contact Ultimate Bridal Beauty if you want to work with a makeup artist and hairstylist who will actually put everything into making you feel amazing!