Jaye Goldberg is a well known, highly regarded, and sought-after Health and Beauty Consultant. Jaye is a veteran of studio and television work in the local, regional, film and broadcast community. Jaye is recognized in the bridal world for all aspects of bridal beauty from skin care and hair care for your entire Wedding Party including bride, groom, bridesmaids and family. You could not have a more experienced and knowledgeable group of professionals to work with. Jaye and her team of professional stylists and makeup artists will work with you from start to finish. The Ultimate Bridal Beauty Blog has many helpful health and beauty tips.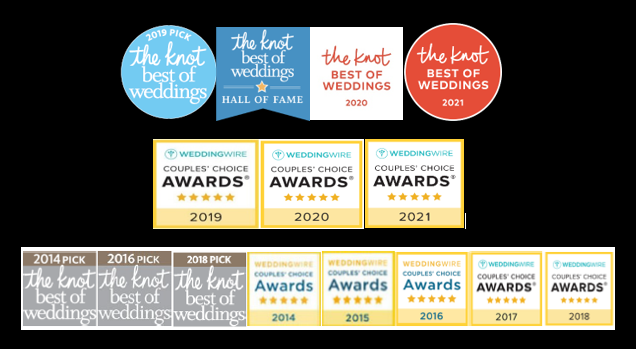 ULTIMATE BRIDAL BEAUTY WAS NAMED WINNER
OF THE KNOT BEST OF WEDDINGS FOR 2022
The 16th Annual Best of Weddings Award
Honors Top Wedding Vendors Across America
Ultimate Bridal Beauty is pleased to announce that we have been selected as a 2022 ­­winner of The Knot Best of Weddings, an accolade representing the highest- and most-highly rated wedding professionals as reviewed by real couples, their families and wedding guests on The Knot. Sincere heartfelt thanks!