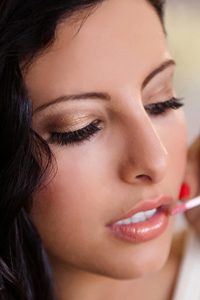 They say we are what we eat – and truth be told, they couldn't be more right. Of course, nobody has the right to shame you for a late-night ice-cream or for a super-large burger. However, when you are planning your wedding, and when you want to make sure you look the very best, there are certain foods that are definitely more recommendable than others.
What are the top foods to eat if you want to make a truly radiant appearance at your wedding? Here are some nutritional tips all brides-to-be should keep in mind:
Sweet potatoes. Not only are they a delicious version of the classic potato, but this type of food is almost magical for anyone who wants to look at their very best. Sweet potatoes are a great gluten-free alternative, and they can also help dull skin look better. So, if you want to really shine as you walk down the aisle, sweet potatoes should definitely be part of your diet.
Have you ever wondered why everyone recommends plain water and lemon juice in every single diet under the Sun? Well, lemons do have a very powerful detoxifying effect and they can help you reduce water retention while energizing your body with a lot of vitamins.

There are a thousand and one reasons to incorporate salmon in your diet – and one of the most amazing ones is connected to the fact that this type of fish is a powerful stress reliever. Because it contains a lot of Omega-3 oils, this healthy protein will also help you relax when things go crazy with your wedding planning efforts.
Want your hair and makeup to look flawless on the Big Day? Contact Ultimate Bridal Beauty – the best hairstylist and makeup artist for brides in Florida!