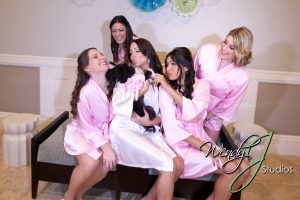 Being the Maid of Honor is truly a blessing – but it also comes with a list of responsibilities you will have to handle the best way possible. Among these tasks, organizing the perfect bachelorette party is really important both for the bride and for her guests as well.
Yet, how do you do that? How to plan a bachelorette party for a bride who doesn't want to hang out for drinks and play naughty games? We have some tips and ideas for you – so read on to find out more.
Something exciting. Is she the kind of girl who will never shy away from trying new, thrilling activities – such as ziplining or deep diving? Well, this would be a really nice opportunity to surprise her with somethings he really loves! Organize a trip for the bride and her bachelorette party guests to a place where she can enjoy some fun and adrenaline-inducing activities. It will be memorable!

A relaxing trip. If you know the bride needs some relaxation (which she probably needs, even if she might not admit it fully), organize a trip to the spa. This is a wonderful opportunity to bond with the bride and with the other guests, to enjoy a day of peaceful and lovely relaxation and to have the time of your lives together.

Out in the nature. Is she outdoorsy? Does she love a great natural landscape? See where you can take her nearby – she will be much more excited about hiking and glamping than by any other typical bachelorette activities.

Sunbathing on a beach. If your budget is not very restrictive and if you have a beach nearby, organize a small beach party for the bride's last bachelorette days. It will be fun, unforgettable and it will surely be appreciated by everyone invited!
Ultimate Bridal Beauty can help your best friend look stunning on her Big Day. With our hairstyling and makeup services, she will genuinely feel like the most gorgeous bride in the world! Tell her about us and she will not regret it!