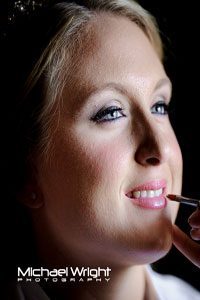 Truth be told, there's a lot of pressure on you as a Florida bride – from the way you look to the way your wedding unveils, every single detail should be carefully handled and planned ahead. Your hair and makeup are no exception whatsoever!
How do you plan your bridal hairstyle and makeup, though? When is it OK to have your hair and makeup trials? Read on and find out more.
First of all, make sure you have a wedding date, a venue, and a dress. Having these elements set is really important because they might have a huge influence on the style you adopt for the Big Day. For instance, your hairstyle will differ if you want an outdoor venue (as opposed to an indoor one), and your makeup will surely be different if you set a summer wedding date (as opposed to, let's say, a fall or winter one).

Schedule your final makeup trial several days before the wedding. This will give you plenty of time to make adjustments if needed, but it will also be close enough to the wedding to be an accurate estimation of how your skin will look on the Big Day in terms of color, texture, and so on.

Get your hair trial close to the wedding date too. If you have to get a haircut near the wedding date, be sure you do it no less than 10 days before. This will give your hair plenty of time to adjust into the new haircut (and thus, to look more natural).
Searching for the very best wedding hairstylist and makeup artist in Florida? You have come to the right place! Contact Ultimate Bridal Beauty and allow us to help you embrace your natural beauty and femininity for the biggest, brightest, and most unforgettable day of your life!