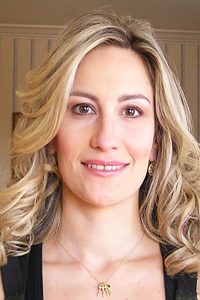 Naturally, you want every single detail to be absolutely perfect at your wedding. Yet, accidents happen no matter how much you plan ahead – and this is precisely why it is very important for you to know how to handle bridal beauty emergencies too.
What are some of the most important tips to keep in mind when it comes to this? We have gathered them right here – continue reading to find out more.
You wake up with puffy eyes. Oh, the night before the wedding can sure be a disaster, regardless of how much you actually try to sleep! Therefore, it is perfectly understandable why so many brides wake up with puffy eyes on their big day. The best thing to do is to put two spoons in the freezer for a few minutes and then apply them on your eyes. Further on, apply your concealer and makeup as planned – but do make sure you don't go overboard with this, you still want to look natural and pretty.

Your mascara runs. If you are like most brides, you will probably "include" a few tears into your wedding day too. Therefore, no matter how strong your mascara may be, there's still a huge chance that it will smudge at least a little. Don't panic! Take a damp paper towel and pat the smudged area until the blackness is removed. Then, retouch your makeup with a bit of concealer and you'll look as amazing as you did when you stepped out of the house!

Your skin breaks out. Same as puffy eyes and runny mascara, this is quite common among many brides – and it can be solved as well. What you should DEFINITELY not do is pick at the broken-out skin. What you SHOULD do, on the other hand, is apply acne treatment and conceal the affected area (do make sure you only conceal it, though, and not try to remove it entirely).
Looking for a professional makeup artist and hairstylist to ensure you look flawless on your big day? Contact Ultimate Bridal Beauty and we'll be there to make you feel like the most drop-dead-gorgeous bride in the history of weddings!