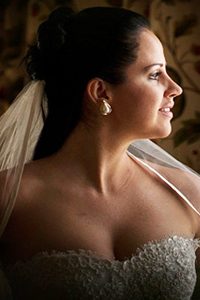 As a bride, you are bound to be the most beautiful and glowing person in the room. Yet, you will also want to make sure you start the Big Day in a nice way, so that you have plenty of energy for the amazing moments of this wonderful event in your life.
How to do this? Here are some of the very best morning of the wedding tips for the bride:
• It all starts with a good night of sleep. Having your beauty sleep will not only make you feel much better throughout the Big Day, but it will also make you look better and truly shine as well. Even more, it will ease of the stress and anxiety too – and we all know just how awfully stressful the wedding day can be, right?
• Do something relaxing as soon as you wake up. A bit of light jogging or walking, listening to your favorite music, doing some yoga or meditation – we all have our go-to relaxing activities. Think of what you do when you want to feel better and sneak it into your day-of schedule, in the first part of the day. It will help tremendously!
• Have a bite. We know eating is probably the last thing you feel like doing now, but take into consideration that you will most likely not get the chance to sit down for a proper meal today, so it's really important that you have a nutritious, healthy breakfast. Make this a special moment by inviting your wedding party with you and serving delicious treats!
Looking for a hairstylist or makeup artist to help you look at your very best on the Big Day? We are what you need. Contact Ultimate Bridal Beauty and allow us to help you look radiantly stunning on the most beautiful day of your entire life!