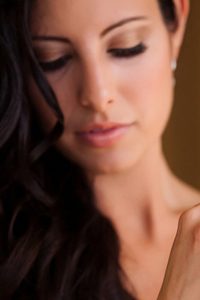 You are stunning in your own way – but on your wedding day, you will want to be downright breathtaking. What are the beauty don'ts you should avoid for your Big Day? We have gathered some of the most important ones right below – so read on and find out more.
• Don't do any major changes – such as getting waxed right before the wedding, changing your birth control, your hair color, or even changing your usual face routine. It may go great, but there's always a chance that things go completely wrong – and that's something you don't want to risk.
• Don't drink red wine or eat anything berry-based. Staining your teeth is really easy with these foods/drinks, and you probably don't want that to appear in your wedding pictures…
• Don't get a facial right before the wedding. It is perfectly fine to follow skin treatments before the Big Day, but you should start getting them months before it. This way, you will know they work well for your skin and you will not risk waking up with a rash on your wedding day.
• Don't get a tan. Not only is this dangerous for your health, but it can go really wrong, really fast too. Plus, fake tans are so 2005 anyway…
• Don't skimp on water, but do skimp on the sodium. You need to look radiant on your Big Day and water can do miracles for your skin and for your overall health levels. At the same time, too much salt can retain water in your organism, making you feel bloated – so try avoiding it for as much as possible.
Ultimate Bridal Beauty is here to make sure you feel absolutely amazing on the most special day of your life. Contact us and hire us for our makeup and hairstyling services – you will love us!