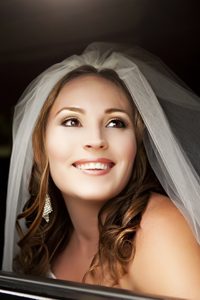 The morning of your wedding will most likely be quite crazy – but that is not a good reason to give up on your optimism and on creating really nice memories of your big day's morning. What are some of the things you can do (for fun or simply relaxation) on the morning-of? We have gathered some suggestions right below – so read on and find your inspiration.
• Wear matching dressing gowns. This is a huge trend among bridal parties, so why not embrace it too? It's fun, it's stylish, it looks great in pictures, and it gives your wedding party a sense of unity and uniqueness too. What's not to love about the idea?
• Give a toast. For your love story, for your friends who are there for you, for the amazing opportunity you have to spend precious moments with the ones close to you – raise a toast and be merry. Of course, it is definitely recommended that you don't have too many glasses of champagne (one, for the toast, is more than enough). The last thing you want is to feel tipsy as you walk down the aisle, right?
• Pamper yourself –and your bridesmaids too. Hire a makeup artist, a hairstylist, and even a masseur to make sure you all feel great for the big moments to come. Pamper yourselves with amazing perfumes and good music – and, most importantly, with each other's company. Girls, this is your time to have fun and shine, so make the most of it!
Looking for a hairstylist or makeup artist able to help you look and feel drop-dead-gorgeous as you walk down the aisle? Come visit Ultimate Bridal Beauty, learn more about our services, and contact us to hire us for your Big Day. You won't regret it!