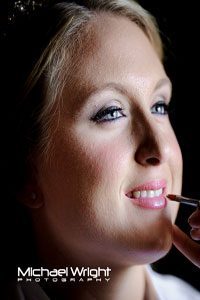 Your dress, your accessories, your hair – they're all hugely important for your look on the Big Day. But so is the makeup you will be wearing – and, consequently, the makeup artist you choose to work with for this unforgettable life event.
What are some of the absolutely essential questions to ask when searching for the perfect makeup artist? We have some tips for you – so read on and find out more.
Will they travel to your location? Not having to go to the salon on what's bound to be one of the most stressful (and emotional) days of your life? Priceless. Ask your makeup artist if they can come to your location. Also, if you want to have your photos done before the ceremony, ask the makeup artist if she can stay for a couple of hours more, so that she can provide you with touch-ups.

What are the brands they use? There are a lot of makeup and beauty brands that are absolutely amazing, ranging from low-priced to high-end – but, in general, your makeup artist should be using something really professional. Not only will this guarantee a flawless look, but it will also help your makeup stay throughout the entire wedding day.

Are there any other services they provide, or just makeup? Eyelash application, eyebrow shaping – these are things you will just have to do before the wedding day. Hiring the same person to do this (and your makeup) will save you from a lot of stress and it will help you ensure the entire look is impeccably brought together.
Looking for a fantastic wedding makeup artist and hairstylist in Florida? Contact Ultimate Bridal Beauty right now – we're here to make sure you look GORGEOUS on the biggest and brightest day of your life!