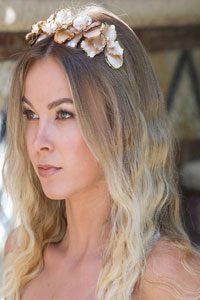 Creating the perfect makeup is always an important task for a bride-to-be. You really want to look fabulous on your wedding day – and in order to do that, it is more than crucial to find the type of makeup that looks good on you.
Is the new strobing makeup trend right for you and your bridal look? We have some tips for you – so read on and find out more.
Put simply, strobing means adding highlighter to certain key points of the face to create a luminous, radiant look. This is ideal for brides who want to really shine as they walk down the aisle, as well as for brides and bridesmaids who want to look really pretty in the pictures.

At the same time, keep in mind that this look tends to use a lot of highlighter. This means you have to invest in a quality highlighter that's suave and pretty, rather than something too "blinding". Furthermore, it means you have to make sure the highlighter stays put to the areas you apply it to and doesn't smudge all over the face.

This makeup technique may not be particularly good for brides with very oily skin, but if you really want to pull it off, it's really important that the rest of the face stays really matter (especially the T-zone, where you probably tend to get oilier faster). Good skin treatment, moisturizer, a quality primer, good foundation and powder, as well as a very good primer spray can do this for you.
Have you found the perfect wedding hairstylist and makeup artist in Florida? If not, be sure to contact Ultimate Bridal Beauty – we will not disappoint you. With us on your side, you will look absolutely fantastic on your Big Day!