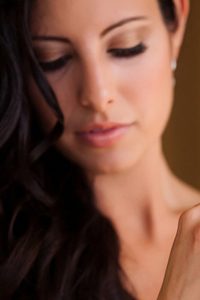 If you are like every other bride out there, you'll want to look excellent on your big day. Sure, your dress, your shoes, your jewelry, your accessories, your hair and your makeup will all matter. But have you considered lash extensions for this important event? We have some tips to help you on this – so read on and find out more.
• Do a lot of research. There are a lot of types of lash extensions, and you need to decide on those which suit you the most – not only in terms of color and style, but also in terms of composition, shape, and application method.
• Take care of the natural lashes. If you want your lash extensions to look superb, it is important to first take care of the natural lashes. Also, consider applying a bit of tint to your natural lashes (especially if they're way lighter than the extensions).
• You don't need mascara. You can use it on the lower lashes, and it's OK to use it after about two weeks when the lash extensions may not look as glamorous anymore. However, it's important to make sure you're using a non-waterproof one.
• Get rid of the oil-based makeup removers. They can cause a mess because they can break down the glue used for the eyelash extensions.
• Last, but definitely not least, make absolute certain the extensions are applied and removed by a real professional. If you want this to look amazing and if you want to care for your natural lashes too, working with someone specialized in this is the only thing to do.
Looking for a wedding hairstylist and makeup artist? Contact Ultimate Bridal Beauty and allow us to be there for you on the biggest, fanciest, and most unforgettable day of your life!