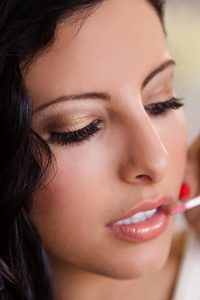 When it comes to your wedding day, you want to make sure everything is flawless – and your look is not even by far among the least important things to handle. How to prepare for your wedding day with some amazing summer beauty treatments? Here are some of the best tips to consider:
• For the hands and feet. Your manicure and pedicure are about so much more than just a nice shape and a beautiful color! In fact, taking care of the skin itself can bring everything to a whole new level – so be sure to apply microdermabrasion treatments to your hands and feet. Trust us, this detail will make all the difference in the world!
• For the hair. Your hair is one of the absolute "essentials" of your bridal beauty program – so make sure you start thinking of it as early in the wedding planning process as possible. If you want to change your color, do make sure you change it well in advance, so that you don't have to face unpleasant surprises right before the wedding. We suggest you to try the "baliage" technique – a hair dyeing method in which the colorist paints strands of hair freely. The result is a natural look with a lot of texture that looks splendid in the pictures.
• For the makeup. You obviously want a makeup that emphasizes your naturally beautiful traits – and sometimes, this means keeping it as low-key as possible. Because the temperatures outside will be quite high, it is important that you settle for a very "resilient" type of makeup that will not melt away – and airbrush makeup is by far one of the best choices when it comes to this.
Still searching for a wedding hairstylist or makeup artist? Ultimate Bridal Beauty can help you with both! Contact us, talk to us about your dream wedding look, and we will make your dream come true!