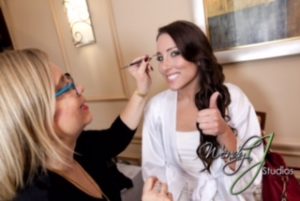 Candid and full of joy, spring weddings can be really unforgettable – especially when you pay attention to the elements that define them and make them truly beautiful. What are some of the most beautiful ways to incorporate spring into your wedding? Here are the top trends you should take inspiration from:
• Sheer dresses. Want to look suave and delicate at your wedding – just like a sunny day of spring is? Choose a sheer dress that emphasizes your natural beauty and femininity. These gowns work perfectly with a multitude of weddings, so you can definitely find a design to suit your Big Day's style, regardless of whether you are planning a very elegant event or a more casual one.
• Floral prints. Bring flowers into your wedding décor, into your bridesmaids' dresses or, why not, into your own dress too! It will make everything more spring-like, it will add vibrancy and color to the Big Day and it will complement your elegant ambiance in a way that's absolutely flawless.
• Watercolor palettes. Pastels are a top-favorite of spring weddings in general – and when you add a watercolor-like tint to them, they can turn into truly stylish wedding color options. This type of palette looks splendid regardless of the location you have chosen for your wedding, so you should definitely consider it.
• Ombre lips. This was a huge trend throughout 2016 – and it can work marvelously with just about any type of lip color, from the very natural nude ones, to the brighter shades of red or even purple. Ombre lips look sexy, feminine and truly stylish – so, again, it's a trend you should at least take into consideration.
Ultimate Bridal Beauty can provide you with a hairstyle and makeup artist to turn you into a true Princess for the Big Day. Contact us, find out more about our services and hire us to make you feel drop-dead-gorgeous on one of the most beautiful days of your life!