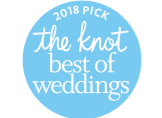 Here at Ultimate Bridal Beauty, we believe in the natural gorgeousness of every single bride that comes to us asking us to make sure she looks flawless on her Big Day. We believe all women are stunning, and we have made it our life's purpose to help them see themselves and feel that way.
Our work is not about creating masks – it is about bringing out the best in our brides. It is about making them feel pampered and special on what is meant to be the most beautiful, unforgettable, and romantic day of their lives. It is about helping them love themselves even more, as they proudly walk down the aisle and get ready to say the biggest two words ever: I Do.
We only use high quality products both for our makeup and for our hairstyling services. But even more than that, we have a team of people that's thoroughly trained in the art of beautifying brides and making them feel like the VIPs they deserve to be. Each and every person at Ultimate Bridal Beauty does this out of sheer passion for beauty and fashion – and THAT is something you will feel the very minute you enter our place.
We are more than honored to announce that 2018 has started amazingly well for us! Not only have we been voted the best by The Knot, but we have also been voted the best by WeddingWire too! This makes us extremely happy – but we know we couldn't have done it without the fabulous brides that have chosen us! Thank you so much for your feedback, ladies – we are genuinely grateful for having had the chance to work with you!
Are you searching for a talented makeup artist or hairstylist in Florida? Come work with someone who's voted the BEST in the entire area, by two of the most important names in the industry – WeddingWire AND The Knot! Contact Ultimate Bridal Beauty – we guarantee you will not be disappointed!