Create your beauty as the bride to reflect your natural appearance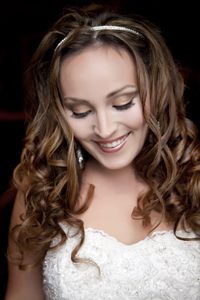 As a bride-to-be, you want nothing less than FLAWLESS for your entire wedding day – and your bridal look surely plays one of the most important roles on this highly amazing moment of your life. What are some of the most important beauty tips to remember for a naturally beautiful, shining appearance?
We have gathered them right below – so read on and find out more.
•    Deep facial treatments are really great, especially when done by a professional, with the right products. HOWEVER, please keep in mind that you shouldn't go to a facial anywhere near the wedding date. Truth be told, you really don't want irritation and redness to be part of your bridal look – so schedule your last facial treatment with at least a couple of weeks before the Big Day.
•    A very good primer can do wonders – and take this from professional, experienced make-up artists. Applying a very solid base before you apply foundation will make the entire makeup more resilient and more capable of withstanding the highly emotional day ahead of you.
•    While a great primer can be a miracle-maker for your skin, a great mascara can also be "magical" for your eyes. With a good mascara on your side, even the simplest makeup style will make your eyes pop with beauty and grace. Be sure you use waterproof mascara too – you really don't want all those happiness tears to ruin the makeup you worked so hard on!
Ultimate Bridal Beauty is a professional makeup artist and hairstylist, proudly serving the area of Florida. If you want your wedding to take place here, and if you're still searching for a genuinely talented and dedicated stylist to help you pull off the perfect look, be sure to contact us as soon as possible!